About us
The FertilityPort Prague center's foundation is based
on several top experts in the field of
assisted reproduction, who come together to form one great team of specialists.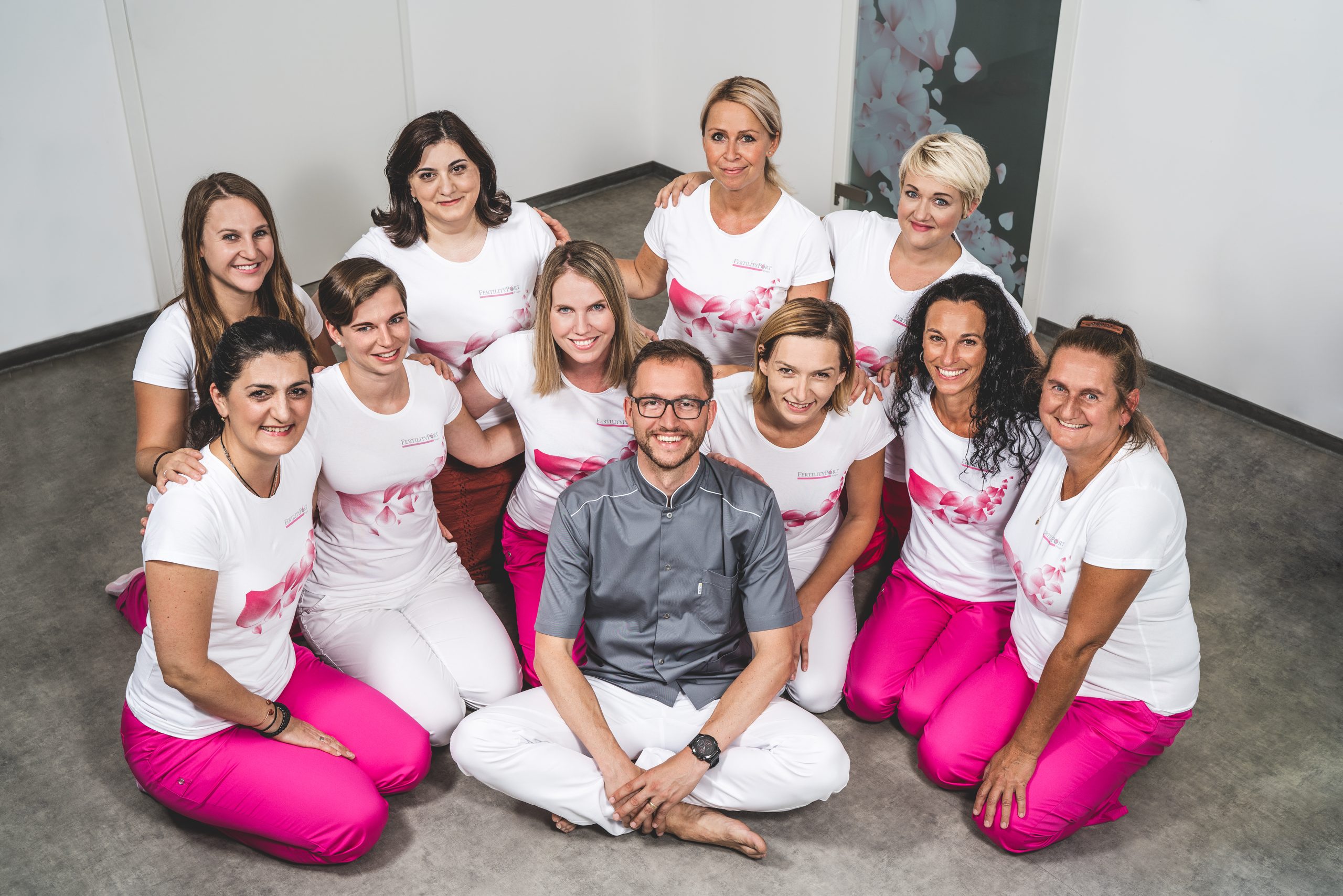 It was our goal to create a workplace not only filled with the latest technology needed for correct diagnosis and subsequent treatment, but mainly one that would accent considerate and individualised approach to the patient.
Each and every member of our team possesses extensive experience with infertility treatment, including complex cases thereof. The FertilityPort Prague clinic has united experts with experience from large IVF centres both in the Czech Republic and abroad. Our doctors attend the most important congresses and various scholarships to continuously improve their knowledge of the field and bolster the success rate of the treatments.
All our team members invest maximum effort to look for an individualised solution to your problem in a considerate and friendly manner to minimise the stress commonly associated with the treatment.
We accept your wishes, approach the treatment with care and always want to choose only methods absolutely essential to further the outcome you seek.
It has been the main idea behind the foundation of the clinic to create a pleasant workplace with a homely air, where each couple should be treated with care, patience, empathy and maximum understanding.
We strive to win your trust and employ all the methods available to our highly experienced staff to fulfil your dream. Our clients' satisfaction is our reward and proof that our work makes true sense.
A selection of state-of-the-art equipment at the centre and the choice of methods based on the long-term experience of our doctors and qualified personnel in IVF centres in the Czech Republic and abroad
Individualised and empathetic approach, care and treatment choice aimed at the positive outcome
Several specialists working jointly in one well organised team
Zero waiting time in case of treatments involving donated eggs or sperm
A meticulously maintained and ever-increasing database of donors
High success rate
Experience with complicated cases
A modern clinic with a nice and homely atmosphere
Directly in downtown Prague in a calm environment near the river, with parking lots and a café in the clinic building